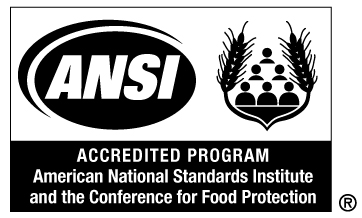 The mission of National Registry of Food Safety Professionals is to ensure safety through quality testing and certification.
National Registry of Food Safety Professionals develops and maintains certification examination programs in the food safety profession. National Registry is recognized internationally by the food service industry for its examinations and service delivery standards and practices.
The Food Safety Manager Certification Examination is accredited by the American National Standards Institute under standards
established by the Conference for Food Protection.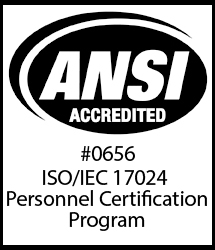 In addition to maintaining its accredited status under the CFP examination standard, National Registry has taken an additional step to gain accreditation under ISO/IEC 17024 showing National Registry's commitment to maintaining a high-quality exam program and to food safety professionals worldwide.
National Registry has also developed a food safety certificate program for food handlers, as well as a food safety HACCP manager certification examination for workers in food manufacturing facilities, processing plants, food packaging, and warehouses.
Both of these programs are also accredited by ANSI.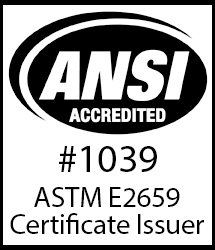 National Registry carries out its certification activities in an impartial manner and exercises utmost care in managing conflict of interest and ensuring objectivity in the certification process and decision making. National Registry maintains independence in certification activities without influence of any governance, commercial, financial or other interests.
LEARN MORE ABOUT NATIONAL REGISTRY'S PROGRAMS
National Registry of Food Safety Professionals is an ANSI-Accredited Certificate Issuer – Accreditation #0656 for Food Safety Manager Certification Exams, Accreditation #0656 for Food Safety HACCP Manager Certification Exams, and Accreditation #1039 for Food Handler Certificates.